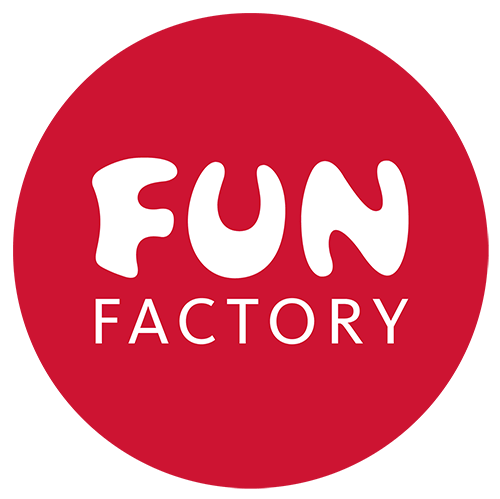 B Ball Uno
SUTRAVIBES EXCLUSIVE: We will upgrade your entire order to FREE 2-Day Express shipping!
B Ball Uno is a butt plug that reacts to your motions! B Ball Uno is shaped for easy insertion and ultimate comfort – and thats not even the best part!
With every movement, the small weight inside of the B Ball Uno create reactive sensations depending on the body's activity, allowing intensity ranging from gentle to powerful. The movement of the toy's weight does not require any electrical power and it delivers pleasure for hours whether during intercourse with a partner or as a little secret to carry around during the day. B Ball Uno gets to work without making a sound and thanks to its narrow base, it can be worn discreetly beneath the user's clothes. Its small size makes it an ideal beginner anal toy.
Rumbling anal plug
Weighted ball inside bounces and rolls
Extra fun during partner play or spanking
Tapered tip for easy insertion
Comfy base fits perfectly between your cheeks
An ideal beginner anal toy
Product specs B-Ball Uno
Type:

Butt Plug

Dimensions:

7,3 cm and Ø 1,8-3,2 cm

Weight: 52 g

Materials:

Body-safe materials, Non-porous and hypoallergenic

Body-safe
Made with body-safe silicone, free from phthalates and BPA and made without latex.

Anal Safe
The product is built with body-safe materials, non-porous and hypoallergenic

Waterproof
Wand is 100% waterproof, making it easy to enjoy anywhere and simple to clean.
QUITE POSSIBLY THE BEST BUTT PLUG EVER
From its tapered tip to its flexible base that fits perfectly between your cheeks, the B BALL UNO is shaped for easy insertion and ultimate comfort - and that's not even the best part!
WHAT MAKES THIS RUMBLING ANAL PLUG SPECIAL?
Anytime you move, the weighted ball inside the B BALL UNO bounces, rolls, and rumbles in response! Get more from the motions of partner sex, with a anal plug that gives you powerful feedback with every thrust, or take it to the next level by holding a vibrator to the base.
IS THIS THE BEST BUTT PLUG FOR SEX?
"Best" is subjective, but also maybe yes. Wear it during vaginal sex for an extra feeling of fullness: its round shape will angle your partner (or favorite dildo) into your G-spot and maybe even let your partner in on the B BALL UNO's unique sensation. Feeling like you'd rather lie back and enjoy? Press a powerful vibrator against the B BALL UNO's base, and feel the balls inside respond! Plus, this rumbling anal plug is great for adding extra spice to a spanking or just for a silent, secret thrill while you go about your day.
WILL IT HELP ME HAVE STRONGER ORGASMS?
It sure can. Try doing anal Kegels—squeeze and release exercises—while wearing your B BALL UNO. The weight of the plug will add a little extra resistance, strengthening your pelvic floor for bigger orgasms.
I JUST WANT TO KNOW IF IT'S COMFORTABLE AND EASY TO CLEAN!
Understandable! And yes. Its tapered tip helps you slide it right in, and the flexible silicone base fits snugly between your cheeks and moves with your body, making the B BALL UNO the most versatile anal plug in your arsenal. It's also made of medical grade materials, so a simple wash with soap and water is enough to clean it right off.
Want a bigger anal plug with more rumble? Check out the B BALLS DUO.
| | |
| --- | --- |
| Weight | 0.31875 lbs |
| Dimensions | 2.8 in |
| Diameter | 1.5 |
| Materials | |
| Water Resistance | |
| Manufacturer | |
Related products