Fin
FREE 2-Day Express Upgrade
This item automatically upgrades your entire order to FREE 2-Day Express Shipping!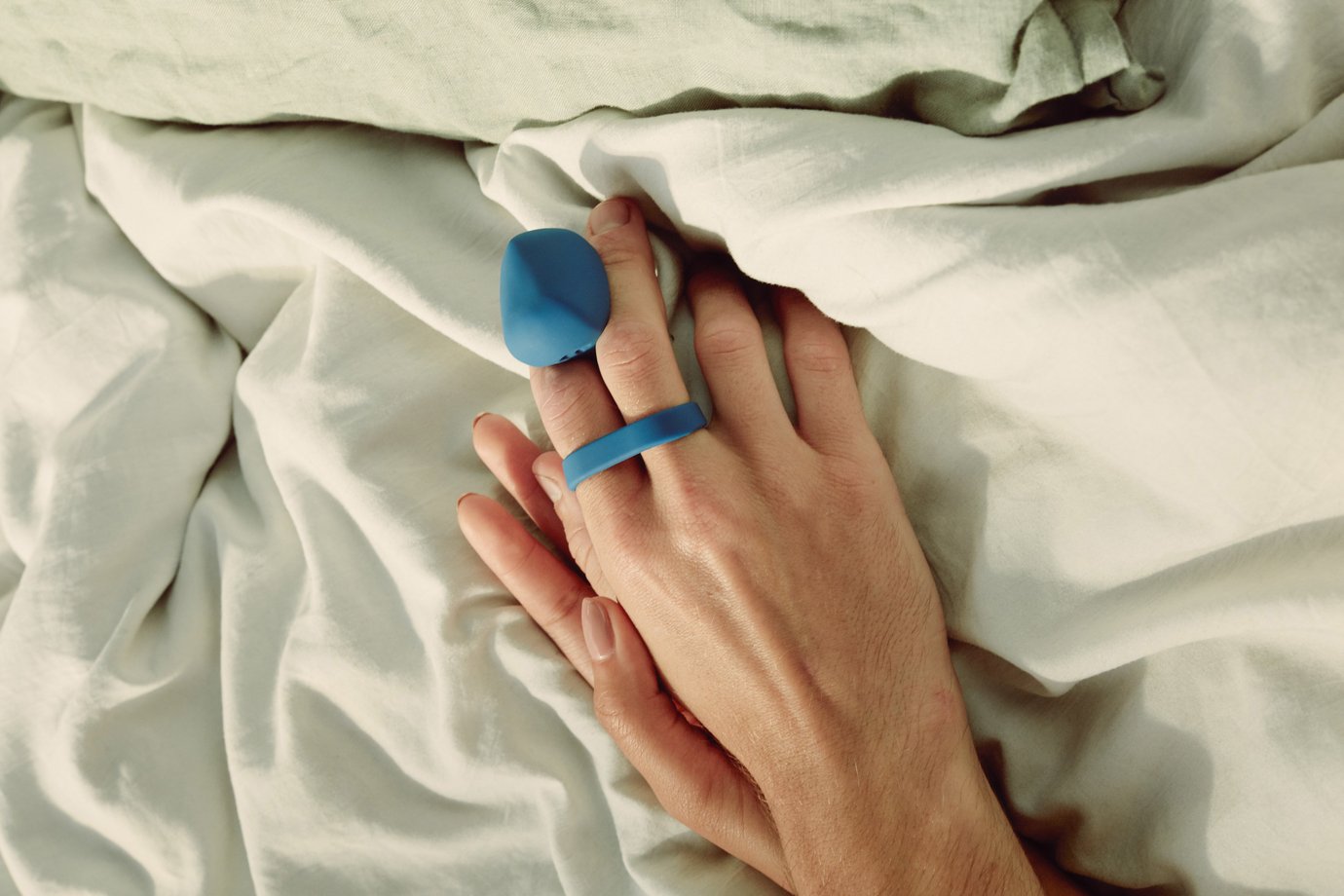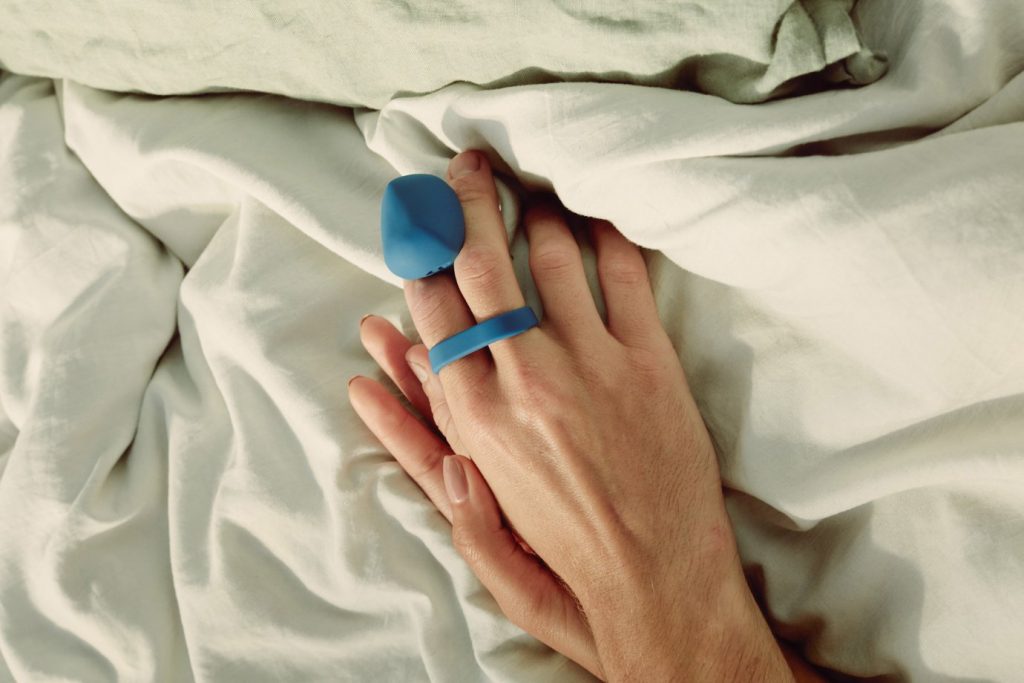 FIN, Vibrator for Fingers
Meet Fin, a hands-on, versatile, wearable vibrator for the fingers. Fin is a seamless, wearable vibrator designed to feel like a part of the body, so wearers can be a part of something amazing.
Worn between the fingers with or without a detachable tether, Fin adds three speeds of vibration to intimacy. Fin's sensations feel different at each end of its body: one side offers pin-point stimulation, while the other side is soft and squishy. Vibrations can even travel through the fingers by flipping Fin to back side of the hand or by sliding it up to the base of the fingers. Be limitless with Fin.
Specs
Medical Grade Silicone
Water Resistant
3 Intensity Levels
2.75" L (with Strap), 1" diameter
Battery Life: 1.5 hours use on highest setting
Recharge Time: 2 hours
3 Year Warranty
USB Rechargeable


Three Speed Motor
Intensify your pleasure with 3 modes and deep, rumbly vibrations.

Medical Grade Silicone
Made with body-safe silicone, free from phthalates and BPA and made without latex.

USB Rechargeable
Convenient and eco-friendly, Fin is rechargeable and lasts for up to 1.5 hours of play on a single charge.

Water Resistant
We don't want to restrict your play so we made Fin 100% waterproof, making it easy to enjoy and simple to clean.
Get to know FIN
A versatile finger vibrator adding stimulation to your intimate touch. An optional tether gives you second-nature seamlessness.
Easy to Use
Quick to pick up and quick to drop, Fin moves in and out of the action with the stealth of a stagehand, so you can star in the show.
Choose Your Own Adventure
Tether on. Tether off. Pointy side. Squishy side. At your fingertips or near the palm. Above or below the hand. You can change how you wear Fin to get the sensations and mobility you want. Fin works the way you want.
Turn Foreplay into Moreplay
For most people with vulvas, clitoral stimulation + intimacy is key to pleasure. Fin feels like a part of your hand, so it's easy to use before, during or after sex.
TIPS FOR USING FIN
We've collected tips from our testers and customers on all the different ways to enjoy Fin, whether it be massage, foreplay, partnered, or solo play. Tether on. Tether off. Pointed side. Softer side. At your fingertips or near the palm. Above or below the hand. You can change how you wear Fin to get the sensations and mobility you want. There's no right or wrong way to use Fin — it works the way you work.
If Fin is slipping around, try holding it mid-finger or closer to the palm. To increase skin-to-skin contact, try holding it "upside-down," behind your fingers.
Try adding a dot of lube to the underside of Fin to kick things up a notch. (Remember: never use silicone lube with silicone toys).
Play around a bit! Try Fin on your nipples, your hips or your inner thighs to get used to the new sensations and figure out how Fin moves against your skin.
Fin is not only for people with vulvas, it's great for penises as well. Try lightly stroking the head of a penis with your fingertips buzzing away underneath your touch.
Fin is great for teasing! Experiment using Fin over your underwear and clothing for added excitement.
Remember to try a different speed when in a different position, or at a different stage of your arousal.
There are two sides to every story, just like Fin! You can switch from more pinpoint stimulation to more broad stimulation by changing which end is closer to your fingertips, and which is closer to your palm! (And you don't even need to remove the tether to do so).
| | |
| --- | --- |
| Author | USB Charging Cable, Wall Adapter, Storage Bag, User Manual |
| Materials | |
| Water Resistance | |
| Power Source | |
| MSRP | 74.95 |
| Manufacturer | |
| What's Included | |
Related products