Progasm
The innovative manufacturing process behind the Progasm is quickly gaining fame as an earth-friendly alternative. The production of this plastic emits fewer gases than other types, making the manufacturing process better for the environment. Additionally, the material bears a striking resemblance to glass but stands alone as an award-winning, FDA approved, medical and food grade plastic which is increasingly being used as a safer alternative for glass because it does not break. Using no batteries or electronically induced vibrations, Aneros products transform the body's own energy into amazing sensations. The mechanism is simple but extremely effective.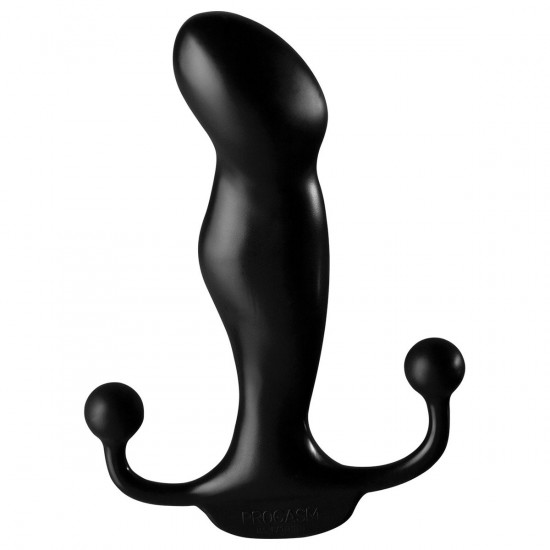 PROGASM CLASSIC
The Aneros Progasm is one of the largest members of the Aneros family to date. It features a newly designed round perineum tab and also boasts a Kundalini "K-Tab." The "K-Tab" adds sensations up and down your back that are complementary to the sensations from the prostate.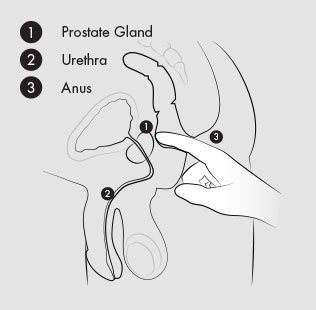 The Old Way
Before the Aneros Stimulator, prostate massages always involved someone performing the massage, whether it be a physician during a check up, body work therapist, or if lucky, a skilled partner. Providing an effective massage is definitely an acquired skill. Due to flexibility constraints, realizing the benefits of an effective self-massage for most men has not been possible.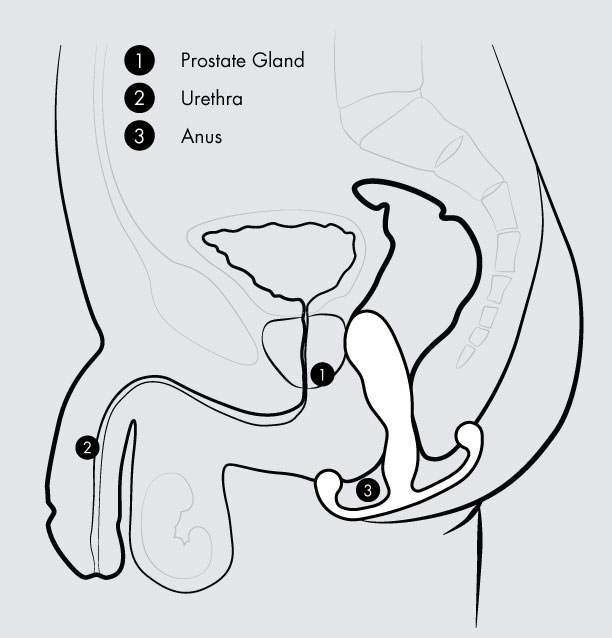 The Aneros Way
The Aneros Stimulator allows men to self-administer a prostate massage comfortably and discreetly. Simply through anal kegel exercises, the Aneros's design utilizes a self-pivoting mechanism that stimulates the prostate internally and external via the perineum. This is done completely hands free, allowing a user freedom to explore the sensations in any number of positions.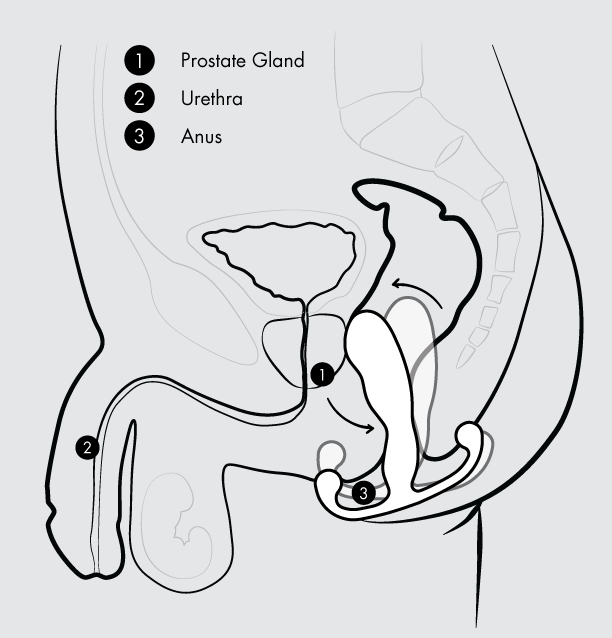 Contract for Pleasure
When a man contracts his anal sphincter muscles, the perineum tab acts as a fulcrum against which the Aneros Stimulator pivots, massaging the prostate for incredible sensations. Completely hands-free, the Aneros can be used in any position the man chooses.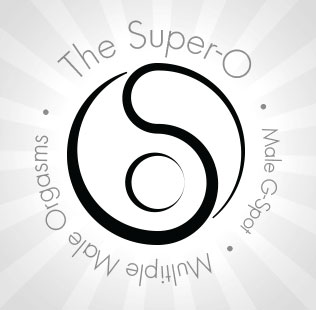 Reach the Super-O
Using the Aneros Stimulator is progressively rewarding. Every session builds on the previous, increasing your body's understanding of the sensations it has experienced, and incorporating new ones. Through practice and exploration, a user can reach the pinnacle of body/mind pleasure called the Super-O.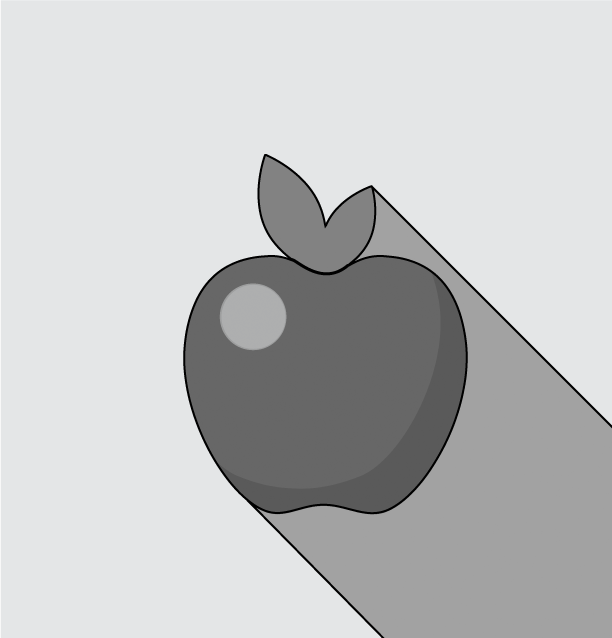 Better Sexual Health
Using the Aneros Stimulator will gradually strengthen a man's pelvic floor muscles and PC sphincter muscles. Over time this results in better sexual performance and ejaculation control. Think of it as exercise to improve your overall sexual health and vitality.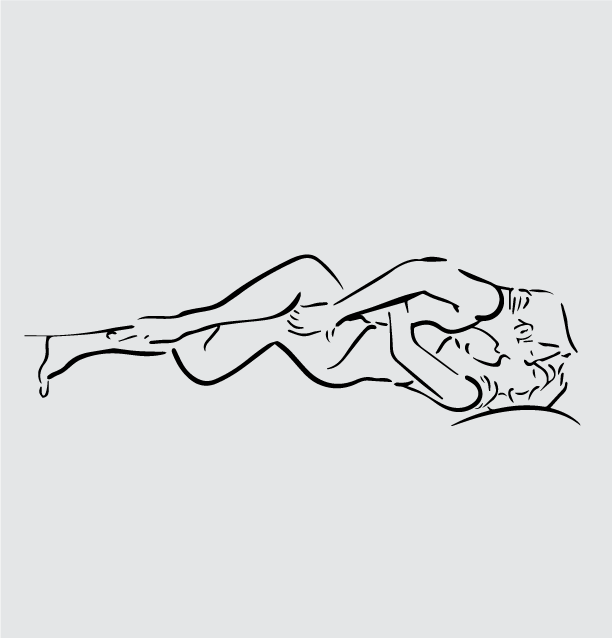 Better Sex & Orgasms
During sex, the man's thrusting motions automatically cause the Aneros to stimulate the prostate and anal cavity. This gives the man anal, prostate and penile pleasure at the same time – a sexual trifecta! At climax, the prostate stimulation results in a stronger, more satisfying orgasm.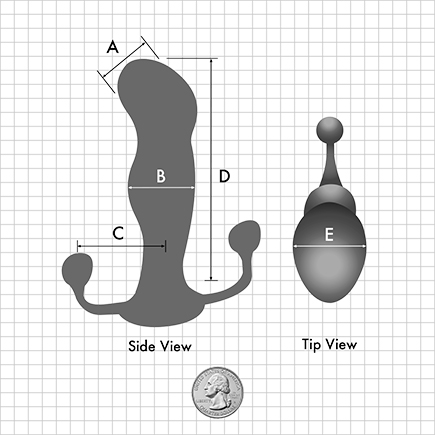 Product Specs
Tip Width: 0.15 inches
Mid-Ridge Width: 1.25 inches
Stem to Perineum Distance: 1.52 inches
Insertable Depth: 4.2 inches
Head Width: 1.25 inches
| | |
| --- | --- |
| Weight | 0.67 lbs |
| Insertable Length | 4.5 |
| Diameter | 1.3 |
| Materials | |
| Water Resistance | |
| Manufacturer | |
Related products