Meet the first premium plug engineered to incorporate rotating beads for a rimming sensation at the entry of the bum- where the highest level of nerve endings is located. A powerful overall vibration also provides orgasmic stimulation. This compact certified body-safe, seamless, silicone plug is powerfully charged to stimulate all the right spots. Use the six total speeds with or without the wireless remote control that not only makes use a breeze, it also allows for diverse couple play possibilities. Can be used by men or women.

introducing the new and improvedrimming plug for all couples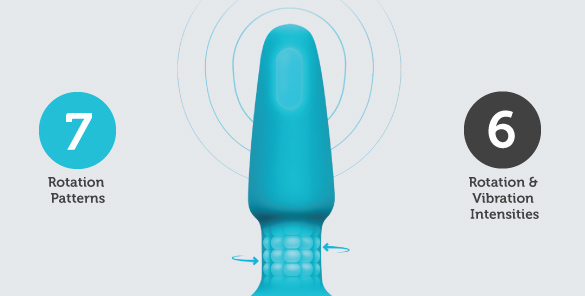 7 ways to rim & 6 ways to vibe
The Rimming Plug 2 includes seven rotation patterns and six vibration intensities in the tip to create a combo of sensations that the world, and your butt, have never felt before! Guess that's why it's called the most innovative sex toy of the 2010s decade.
the best anal sex toy for all
Butt stuff can be pleasurable for everyone: Men find that prostate play triggers earth-shattering orgasms, while women can use the toy for A-spot & G-spot stimulation. And whether you're starting out or already headed towards advanced anal, there's a Rimming Plug for everybody.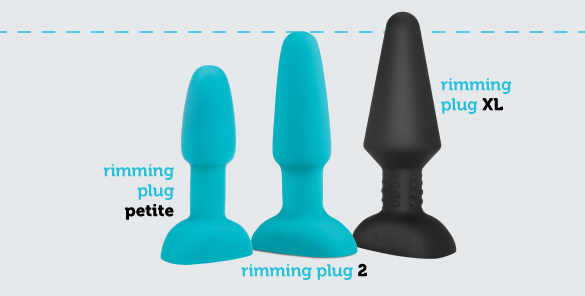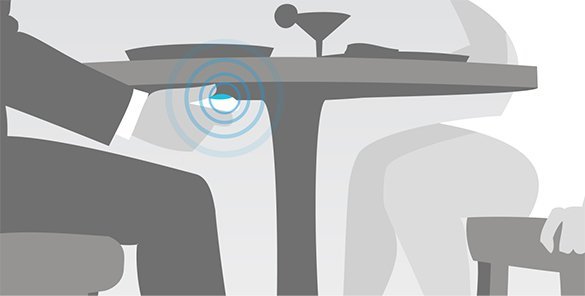 world-class remote control technology
The Rimming Plug 2 works with or without a remote-control up to 30 feet away. Use it solo for hands-free anal play or pass it to your partner so they can be in control of your new-found pleasure!



Hypoallergenic & Body-Safe



Splash Proof & Shower-Friendly
"Talk about next-level! The Rimming Plug 2 is a vibrating butt plug that mimics the sensation of "rimming" (oral sex performed on the anus) and helps relax the sphincter. The Rimming Plug 2 is a great choice for those who are already familiar with butt plugs and are looking for a unique new sex toy for their collection."

Refinery29
"Vibrating butt plugs can bring a whole new dimension to anal play. The amazing thing about vibration is that it's not only a pleasurable sensation, but it also relaxes muscles — which is really helpful when you're first starting off. The tip of the Rimming Plug 2 transfers vibration to the prostate in men, and the A-spot in women."

Cosmopolitan
"The b-Vibe Rimming Plug 2 packs an added punch: rotating beads in the neck of the plug, meant to stimulate—you guessed it—a rim job. And while vibrating butt plugs can be a lot of fun, the obligation to reach behind and push a button to turn them on can be awkward; luckily, the Rimming Plug 2 has a remote control."

Women'sHealth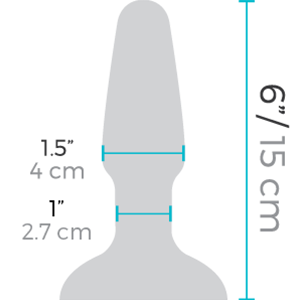 Insertable Size: 4.8" / 12.3 cm
Diameter: 1.5" / 3.8 cm
Neck Diameter: 1" / 2.7 cm
Circumference: 4.7" / 12 cm
Sensation: Rotation & Vibration
Motors: 2
Material: Seamless Silicone
The Rimming Plug 2 is the newest version of our original and best-selling anal sex toy, the Rimming Plug.
b-Vibe's revolutionary vibrating butt plugs have gained international fame for these award-winning features:
World's First Rimming Plug — The only butt plug with rotating beads at the neck to mimic the sensation of rimming (that's getting your butt licked, FYI) and help relax the sphincter muscles.
7 Ways to Rim + 6 Ways to Vibe — The Rimming Plug 2 now features 7 modes in the rotating beads to help twirl and tease the most sensitive erotic nerve endings. It also includes 6 rotation & vibration intensites to create pleasure combos like no other sex toy.
Anal for ALL — Did you know that using vibrations to stimulate the prostate (if you have a penis) or the A-Spot (if you have a vagina) can trigger full body orgasms? Which brings us to that second vibe at the tip of this vibrating butt plug...
Powerful Vibrating Tip — The additional motor at the tip provides indirect stimulation to those erogenous zones to give your anus the pleasure it has never yet experienced.
100% Body Safe — All b-Vibe butt plugs are hypoallergenic and made from premium, silky smooth silicone. The Rimming Plug 2 is phthalate-free, latex-free, and completely non-porous.
Let A Partner Take The Wheel — Whether you're into solo anal play or with a partner, the Rimming Plug 2 includes a one-touch, wireless remote control that works up to 30 feet away.
USB Rechargeable Battery — Powered by a CR2032 lithium cell, a 2-hour charge provides an hour of mind-blowing anal play. The smart battery level indicator flashes when charging is required.
Splashproof — The Rimming Plug 2 is carefully designed to be splashproof and shower-friendly.
The Perfect Travel Buddy — Going on holiday? The Rimming Plug 2 arrives in a convenient, discreet travel case. To avoid any embarrassing vibration "accidents", simply activate the travel lock.
1-Year Warranty — Our limited warranty protects the Rimming Plug 2 against all defects in materials and workmanship for 1 year. Put your mind at ease by registering your b-Vibe on our website.
| | |
| --- | --- |
| Dimensions | 3.25 × 6 in |
| Author | Zippered storage case, Charging cable, Remote Control |
| Insertable Length | 4 |
| Diameter | 1.5 |
| Materials | |
| Water Resistance | |
| Power Source | |
| MSRP | 150.00 |
| Manufacturer | |
| What's Included | |
Related products