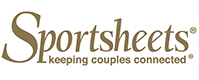 Plus Size Doggie Style Strap
IN STOCK
Harder, deeper, faster, stronger
A Plus Size edition of our best selling doggy style strap, this incredibly versatile accessory makes the most of doggy style – bringing back the ease, intensity, and satisfaction to a tried and true classic. The seemingly simple design targets several aspects of you and your lovers' needs, compressing the vaginal canal for a tighter sensation, easing wear and tear on love handles as you hold them close, and relieving stress on the lower back resulting in a mutually satisfying and deepened experience. Ideal for couples dealing with injuries to the back or knees, this quick fix can simply transform your sex life and restore connection faster than you can say "who let the dogs out?"
Plus size doggie strap specifications:
Material: Polyester Fabric, Polyethylene Foam, Polyethylene Webbing, ABS Plastic
Measurements: 7 inches longer and 1.5 inches wider than the original Sportsheets "I Like It Doggie Style Strap"
Handcrafted in the USA
Adjustable leverage straps
Seniors can use this product as a position stabilizer. The Doggy Style Strap helps the man maintain position which helps the couple maintain their positions. It will help men who are not able to thrust as much due to bad hips, back, or knees. They can still achieve penetration and thrusting as he can pull his partner to him. If you have back injuries – the man can stand up at the edge of the bed with a woman on her knees. The man can stand up on the floor while standing straighter with his partner on her knees. He won't be so hunched over so there will not be as much pressure on his back.
Related products